And I'm a Life & Mindset Coach
I help women THRIVE by elevating their good lives, into great & fulfilling lives. 
I believe that…
We live in a fantasy, where we expect ourselves to be super-women, always in control, always making the right decisions, never over-reacting, and just perfect (or almost).
But by expecting that – we actually create the opposite. 
We start over-thinking, judging ourselves, and putting ourselves last just to end up lashing out on the people we love most.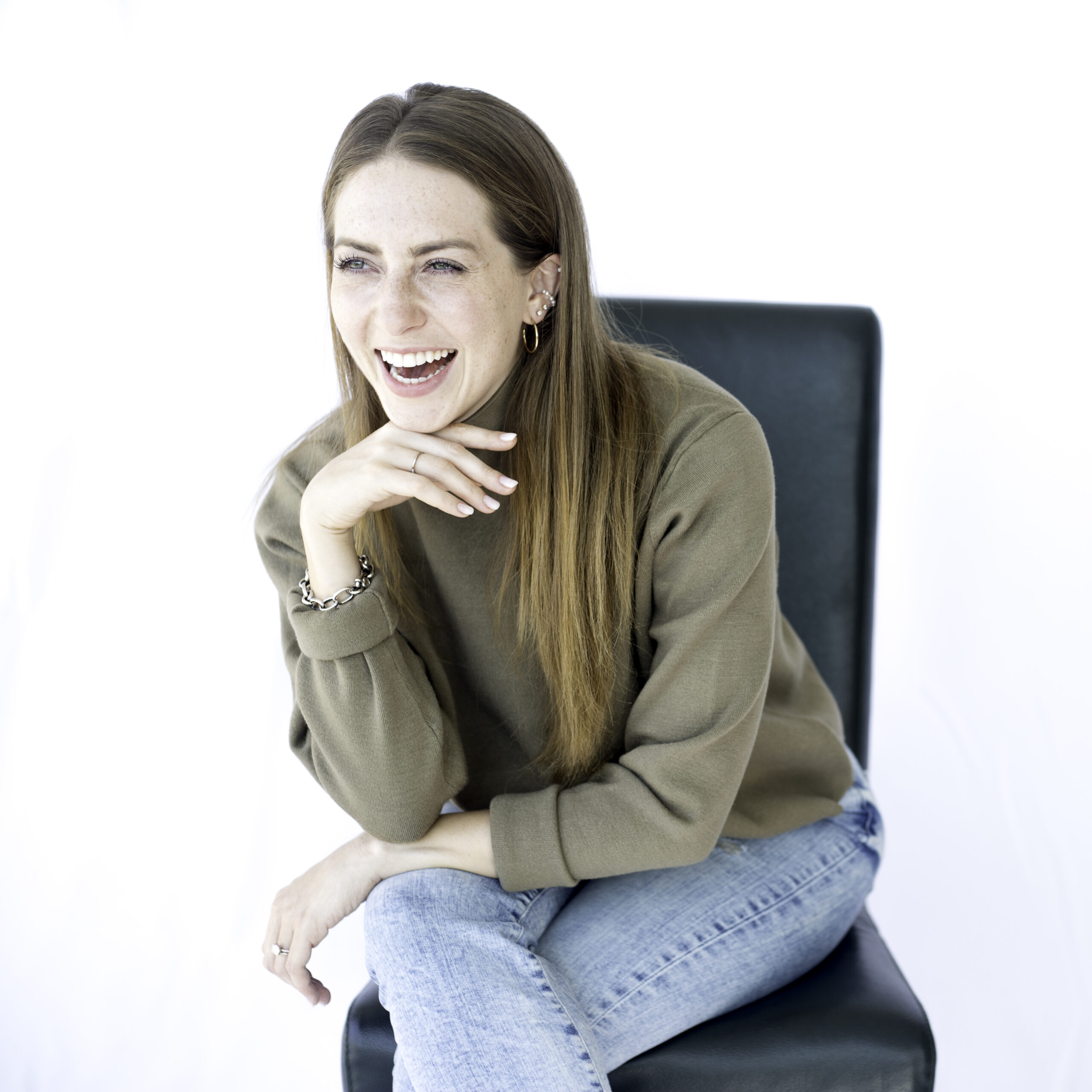 Having a free will, the ability to think, feel, decide, take action – or not to – is a privilege – one we often do not take advantage of as we are never really taught how to. Life is full of opportunities; opportunities to learn, grow, and evolve; opportunities to be, to create and to become exactly who we want to be in this world. We have the power to create our own realities. Always. However, I have not always known, believed, and lived by this. 
Let me tell you my story…
I distinctly remember a specific night out sitting in a neighborhood bar with friends. I was laughing, having a seemingly good time. Yet, I could not help myself but feel, that deep inside, I was lost, overwhelmed, and confused.
I had a lot to be grateful for; a loving family, a promising career in hi-tech, an incredible social life, and I travelled a lot.
Yet, somehow, I felt powerless.
Every day I would go into an office, doing work I did not really care about.
Every night I went out with friends, when I would have liked to spend a quite evening with a partner.
I would constantly daydream about my next trip, just to escape the feeling of not really feeling at home where I was.
I felt like I should be happy, I should be grateful, I should trust that everything will fall into place. But I wasn't. Not entirely.
I was torn and frustrated for a while, until I decided  not to leave my life up to luck. I wanted to do whatever I could to create my luck. I wanted to have courage, confidence, and the ability to believe in and empower myself.
And this is when I discovered life coaching!
Through coaching, I became aware of how I was creating my own reality

.
How I had been hiding and giving so much power away instead of owning and creating who I wanted to be and what I wanted my life to look like.
I was so focused on what I thought others had, and were doing, and I had completely neglected my own personal growth.
Naturally, I was hesitant and resistant to seeing this. I mean who wouldn't be?
But when I did – everything started to change.
I started with the most important thing – my mind. By learning how to manage my mind, I was able to go inwards to build a life that looked great both internally AND externally.
Just a few years later, as an entrepreneur, wife, friend, family member, and coach, I have never felt more aligned with my life. 
I continue to actively create and refine a life on my terms, a life that I want, that makes me happy.
I have been dedicating my life and my career to helping women around the world experience the same (frankly, mind-blowing) transformation. I teach my clients all the knowledge and tools needed to create the life they want.
In the past couple of years I have helped countless women create their best and fullest lives. And with every client anew I blow my own mind (together with theirs) with what is possible when they learn to shift from overthinking, confusion and overwhelm, to empowerment, confidence & fulfillment. 
Coaching has taught me to take my life into my own hands. Properly.
And YOU can do the same! 
Every Transformation Requires a First Step
There is no one right way to go about life and about your personal transformation. While the 1:1 coaching program allows us to explore your specific situation, challenges, and aspirations in-depth, there are also things you can start doing in order to become more self-aware and intentional TODAY. For assistance in getting your thought-work started, I have prepared some FREE (and low-cost) resources for guidance.
Follow me for more on brain hacks, thought-work,
healthy habits, and my life in Tel Aviv.
@WellBee_Coaching